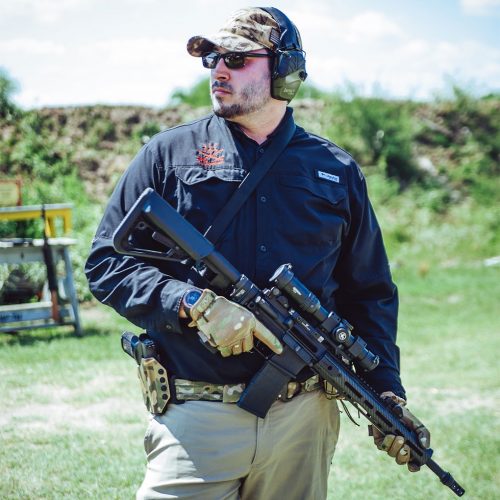 Eric Ward is a highly sought after Certified Firearms Instructor with over a decade of experience teaching programs and training. Under his leadership, 4Ward Defense had successfully trained thousands of responsibly armed students.
Eric holds a Black belt in Krav Maga and is an accredited firearms instructor certified with the Texas Department of Public Safety, The National Rifle Association, the United States Concealed Carry Association, and ConcealedCarry.com's Guardian Pistol Series. He is also a member of the Harris County Community Emergency Response Team (CERT).
A Southern native, Eric's passion for the Second Amendment can only be rivaled by his desire to train others to protect themselves. He sees Self-Defense as a natural right. An entrepreneur with a multifaceted background in sales, marketing, communication, business and consulting- Eric found that these skills transferred seamlessly to his passion of training others to protect themselves.
Forever a student of the industry, he is an 07/02 Firearms Dealer based in Houston, Texas.
Houston Concealed Handgun Carry License and Training